The Calta Group develops multifamily assets throughout Florida. Guided by a clear mission, Calta is committed to crafting exceptional communities that emanate sophistication and deliver an unparalleled living experience for residents.
The Calta Group's multifamily investment and development platform stands as a driving force behind exceptional investor returns. Grounded in a strategic and opportunistic approach, Calta Group excels in ground-up development projects. With a keen focus on delivering value, through programmatic initiatives that are meticulously designed to seize opportunities and maximize potential. This dynamic strategy not only reflects a commitment to innovation but also ensures the cultivation of thriving communities and lucrative outcomes for investors.
CREATING EXCEPTIONAL COMMUNITIES FOR ELEVATED LIVING
ACTIVE PROJECTS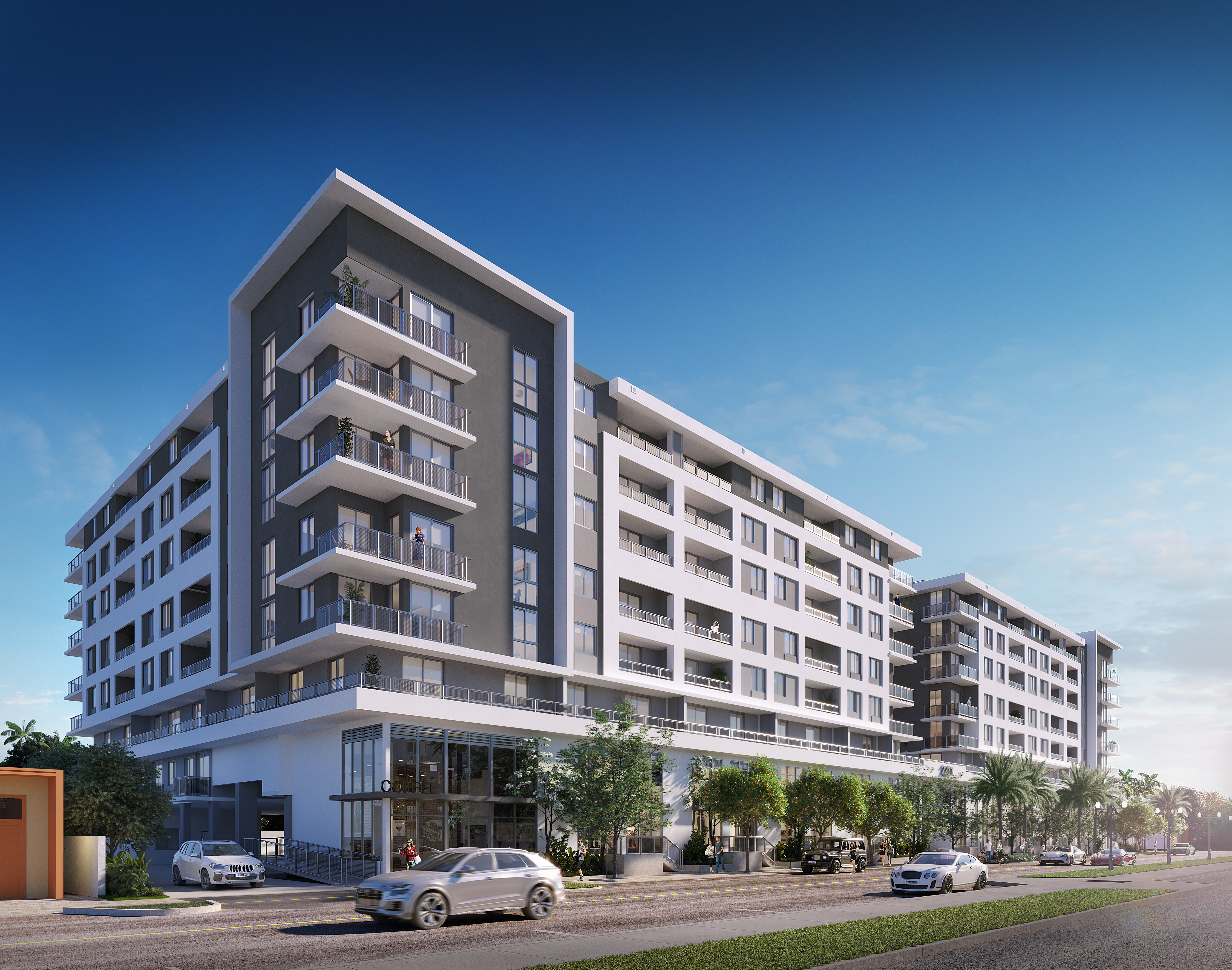 REVV
Revv is a visionary multifamily project set to invigorate Hollywood Blvd, reimagining it as a vibrant urban living destination. This ambitious initiative encompasses a tailored 180-unit complex designed for the dynamic lives of young professionals. Designed by Borges and Associates, the architecture seamlessly melds modern aesthetics with practicality. Revv offers an all-encompassing array of amenities to fulfill residents' needs. Emphasizing innovation and convenience, an advanced co-working space cultivates collaboration, while cutting-edge technology infuses smart home features and heightened security. The ground floor pioneers the work-live concept, adapting to the evolving work landscape. Enhancing the residential milieu, two retail spaces grace each end of the complex, curated to enrich the community. Managed by Bozzuto, a respected property management entity, the project prioritizes efficient construction and sustainable practices. The outcome will be a dynamic community that converges design efficacy with contemporary urban living, heralding the revival of Hollywood Blvd into a flourishing future hub.
Discover